FACULTY / STAFF CENTRAL
---
Dean's Message
You can always find Dean Angela Kashuba's latest message below.
Nov. 19, 2021, at 9:00 a.m.
Good morning faculty, staff and learners,
"It's supposed to be hard. If it wasn't hard, everyone would do it. The hard is what makes it great."– Tom Hanks as Jimmy Dugan (A League of Their Own)
As per the principles outlined by the senior leadership team last year, we ask that from Wednesday, November 24 through Sunday November 28, you step away from your email, and allow those around you some freedom to spend their time in other ways. The "delay delivery" option is a great one to create emails on your time, but to schedule when they are sent. And stay tuned – there is much more to come as we tackle these issues of wellness and resilience as one Pharmily. This will be our last Friday Wrap-Up until after the Thanksgiving holiday. We hope you have a joyful, restful Thanksgiving break.
I was reminded of this quote during a conversation I had with someone I admire. We were discussing wellness, resiliency, and motivation. We talked about wellness, and how we still find those moments of wellness in the midst of stress. We talked about resilience, and what it means when there are days of failure or doubt. I can relate. Over the years, my lab has become used to hearing me say that if it was easy, everyone would do it. That we do the hard stuff. And if we do the hard stuff, we will likely fail. A lot. So why do we do it? Because the hard is what makes it great. We are OK failing over and over and over again (well, mostly OK – at some point, we all get frustrated). We do this because when it works, it's great, and we know we are making an impact. There is a lot of satisfaction in that. There is no question in my and Dr. Harris' mind that you all do the hard stuff – faculty, staff, students, and alumni. We have been doing A LOT of hard stuff pre-pandemic – only to be exacerbated during the pandemic. And yet, there is so much that you have accomplished. The hard is what makes it great. The hard is what makes us innovators and leaders. The hard is what makes us unique. But, when is the hard too hard? This is the question that we are trying to answer – the balance that we are trying to find – in our strategic plan initiative focused on wellness and resiliency. We know that the more we can do to take care of ourselves and practice strategies to improve resilience, we are in a better place to face those hard moments. Yet we recognize that for some, our resilience may not be enough every time. If resilience is like a fuel tank, and continuous stressors continue to poke holes or create cracks in the tank, it will be harder to keep our tank full and to refuel. By having well-being as a strategic plan initiative, we are acknowledging that it's just as important for our School to identify ways that don't necessarily remove the hard, but possibly lessen the hard and prevent burnout. Simultaneously, we want to support those when the hard is at a breaking point. Together, as individuals taking care of ourselves and as a community focused on addressing factors that negatively impact well-being, we can build our personal and professional resilience. One thing we ask of you – we hope this Thanksgiving break can be a genuine opportunity to relieve some of this fatigue, and mend and fill the tank. 
All our best,
Angela Kashuba and Suzie Harris
---
Community Standards
COMMUNITY STANDARDS:
The UNC Eshelman School of Pharmacy is now aligned with community standards listed on the University's Carolina Together website, including types of masks worn and when masks are worn. Our School is now also allowing non-boxed meals to be served during group meetings and events. If you do choose to have a buffet, please have a sanitation station at the beginning of the buffet line. Please visit our Return to Campus website to familiarize yourselves with updated guidance.
Reminder, if you are experiencing COVID-19 Symptoms, please visit the "If You're Sick" tab on our Return to Campus website.
VIOLATIONS REPORTING:If you notice someone not adhering to safety guidelines, politely ask the individual to comply with the community standard, report the violation to your supervisor and/or Human Resources or submit a report online. Students, utilize the Eshelman Care Team Referral form to report violations.
---
Vaccine Updates
Carolina Together Testing Program:While we are happy to report that the number of positive COVID-19 cases on the campus continues to be very low, we have seen an increase in the positivity rate between Nov. 8 and Nov. 14, going up to 0.66% from 0.31% in the previous week. This increase is not unexpected as compared to what we are seeing across the state and country, and the University is continuing to monitor case counts.
Most of the positive student cases identified in our community experience relatively mild, cold-like symptoms. Campus Health has not received any reports of student hospitalizations due to COVID-19 this semester. The University continues to recommend that vaccinated individuals test no more than one time each week.
Less than three weeks remain to comply with the Federal Employee Vaccine Requirement. President Biden's Executive Order 14042 and guidance issued by the Safer Federal Workforce Task Force requires "covered employees of federal contractors" to be fully vaccinated against COVID-19 no later than Dec. 8. The requirement applies to full-time, part-time and temporary Carolina employees, as well as those working remotely or under flexible work arrangements. Postdoctoral scholars and graduate assistants are also subject to the requirement.
UNC-Chapel Hill undergraduate students, graduate students, post-doctoral fellows, faculty and staff can be vaccinated at the Carolina Vaccination Clinic. I strongly encourage making an appointment for the vaccine. You may find additional vaccine locations listed on the North Carolina Department of Health and Human Services website. If you are a UNC Health patient, visit the UNC Health vaccine page. After your vaccination, please upload your vaccination card to the Environment, Health and Safety website.
---
Wellness
The Wellness website is a wonderful source of resources, which include our Eshelman Care Line, Campus Health contact info, and the Employee Assistance helpline. Please continue to utilize and share this resource.
---
Other News
Amazon Smile: Did you know your online shopping habits could be helping the School of Pharmacy?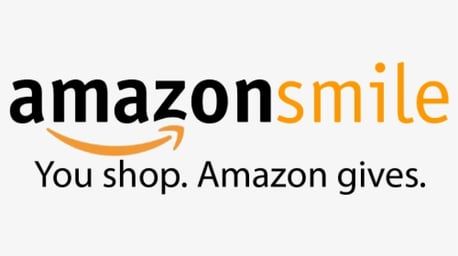 All the reason to shop a little extra on Black Friday and this holiday season! Set your Amazon Smile account to support the UNC Eshelman School of Pharmacy Foundation before you buy.
Phyllis Smith Staff Award for Excellence and the Staff Impact Awards Nominations Due Today at Noon: The Office of the Dean is pleased to announce the call for nominations for the Phyllis Smith Staff Award for Excellence and the Staff Impact Awards which includes five staff awards. For details on each award, please see the email sent Nov. 3 for details. If you would like to nominate a deserving staff member for either of these awards, please complete the nomination form at https://faopharmacy.unc.edu/awards/ by today at noon. The 2021 recipients will be announced during the Staff End of Year Celebration on December 10 at the Carolina Inn.
---
Upcoming Events
Nov. 20 at 7 a.m.: Dr. Ralph Baric will be a guest on The People's Pharmacy: What has surprised him about this pandemic?
Nov. 25-26: University Closed for Thanksgiving
Dec. 8: 23rd Holiday Carolina Blood Drive
Dec. 10: Staff End of Year Celebration
For a complete list of events, please check your Monday Weekly Digest email.
---