Academy of Managed Care Pharmacy (AMCP)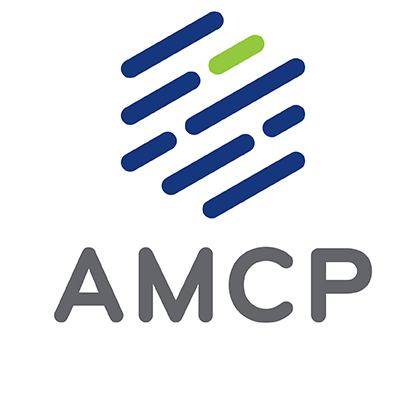 About AMCP
At UNC, AMCP has become the pre-eminent student organization for pharmacy students interested in careers in managed care pharmacy, the biopharmaceutical industry, and others in systems-level healthcare decision-making. Through a variety of educational lectures, networking opportunities, case competitions, roundtable discussions, national conferences, longitudinal projects and more, students gain an understanding of pharmacists' roles in these industries, the stakeholders that comprise them, key issues shaping them, and skills necessary for success in them.
---
Dues
$20 (for only local), $15 if you join nationally
---
AMCP Frequently Asked Questions
How can I join AMCP?
A once annual dues payment to our VP of Finances and attendance at our meetings
How much are dues?
$15 local dues for AMCP national members; $20 local dues for non-national members
What are my responsibilities as a member?
Attend meetings and events that you are interested. There is no minimum number of events you must attend, and there are no mandatory events
How much of a time commitment is AMCP?
With ~1 event per week during the school year, it is as much of a time commitment as you make it. You are not required to attend a certain number of events but as with any responsibility, you are encouraged to attend as many as you can, especially if you are interested in assuming a position of leadership
What happens at AMCP's meetings?
At our monthly general body meetings we typically spend 10-15 minutes going over chapter updates and announcement, with the remainder being spent with a guest speaker who will present on a relevant, interesting topic.
What would I benefit from being a part of AMCP?
By actively participating in our events throughout the year members have a chance to interact with senior professionals out in healthcare, and to better understand how drug utilization is managed at a population level. By understanding the stakeholders and issues in the pharmaceutical value chain, members can become informed participants in our country's rapidly shifting healthcare landscape and more prepared to assume roles in a variety of healthcare organizations.

---
Interest in this area of pharmacy practice in the student body has grown significantly over recent years, as we saw an almost 40% increase in membership this past year, bringing us over 120 members. This interest is mirrored by an increased demand in the job market for intelligent minds with an understanding of the broader issues in healthcare and the types of initiatives being undertaken to address them.
List of Events/Projects
AMCP Meet n Greet at Tru Winebar & Deli
Intro to the Pharmaceutical Industry
Intro to Managed Care Pharmacy
General Body Meetings (x7)
Pharmacists in Industry Lecture Series (x5; Medical Affairs, Market Access, Health Economics & Outcomes Research, Regulatory Affairs, Clinical Development)
In the News Roundtable Discussions (x4)
Pharmacy & Therapeutics (P&T) Competition
P&T Competition Bootcamp (x5 two-hour lectures)
Interprofessional Healthcare Case Competition (collaboration with MBA, MD, MPH schools)
Managed Care Residency Panel
Industry Fellowship Panel
Rutgers Fellowship Info Session
Speed Networking
Mapping Your Pharmacy Future
AMCP National Conferences (x2): Nexus and Annual Meeting
UCB Biosciences Site Visit
GlaxoSmithKline Site Visit
UNC Hospital P&T Committee Meetings
Healthcare Happenings Newsletter
P&T Competition
This is a cornerstone of our fall semester offerings, and is a longitudinal event carried out at chapters across the country. Our chapter has collaborated with GSK to put together a 5-week educational bootcamp, complete with a syllabus and associated assignments, to prepare students for the competition. Teams of 4 work together over ~2 months to assemble submission materials and present them for a chance to win our UNC local competition. The winner of the local competition is then submitted for a chance compete at the national competition. Our chapter happens to have produced the past two national champion teams!
Pharmacy Benefits & Managed Care Student Handbook
Last year we made a significant revision to our Student Handbook, developed by and for pharmacy students. This effort was carried out by a coordinated effort of ~35 AMCP members and expert editors, and led to a product that we plan to continue to improve again this year. This will require another coordinated revision effort, under our Chair Ben Penley, that will allow deeper member engagement.
Healthcare Happenings Newsletter
As a member of AMCP you will be added to our bi-weekly newsletter. This initiative, started last year, aims to bring members interesting, relevant articles from a variety of sources (including our chapter's subscription to STAT+) about issues in healthcare. We hope to expand the idea to include member-authored content which could offer an additional means of deeper engagement.
Interprofessional Healthcare Case Competition
We have developed active collaborations with other organizations on campus to provide members maximum exposure to the beneficial events occurring on campus and in the area. One of these collaborations directly led to the inaugural Interprofessional Healthcare Case Competition last year, which brought together students from UNC's PharmD, MBA, MD, and MPH programs.
---
Chapter Leadership
President
Ashley Mauch
President Elect
Alex Rabil
VP-Communication
Claudia Kennedy
VP-Communication Elect
Rada Zunich
VP-Career Development
Will Saenger
VP-Career Development Elect
Justin Southern
VP-Finance
Austin Paytes
VP-Finance Elect
Caroline Mackrides
Publications Chair
Sisi Tran
Competition Chair
Samantha Reidy
---
Faculty Advisor
Dr. Ben Urick, Pharm.D., Ph.D.
---
Like us on Facebook